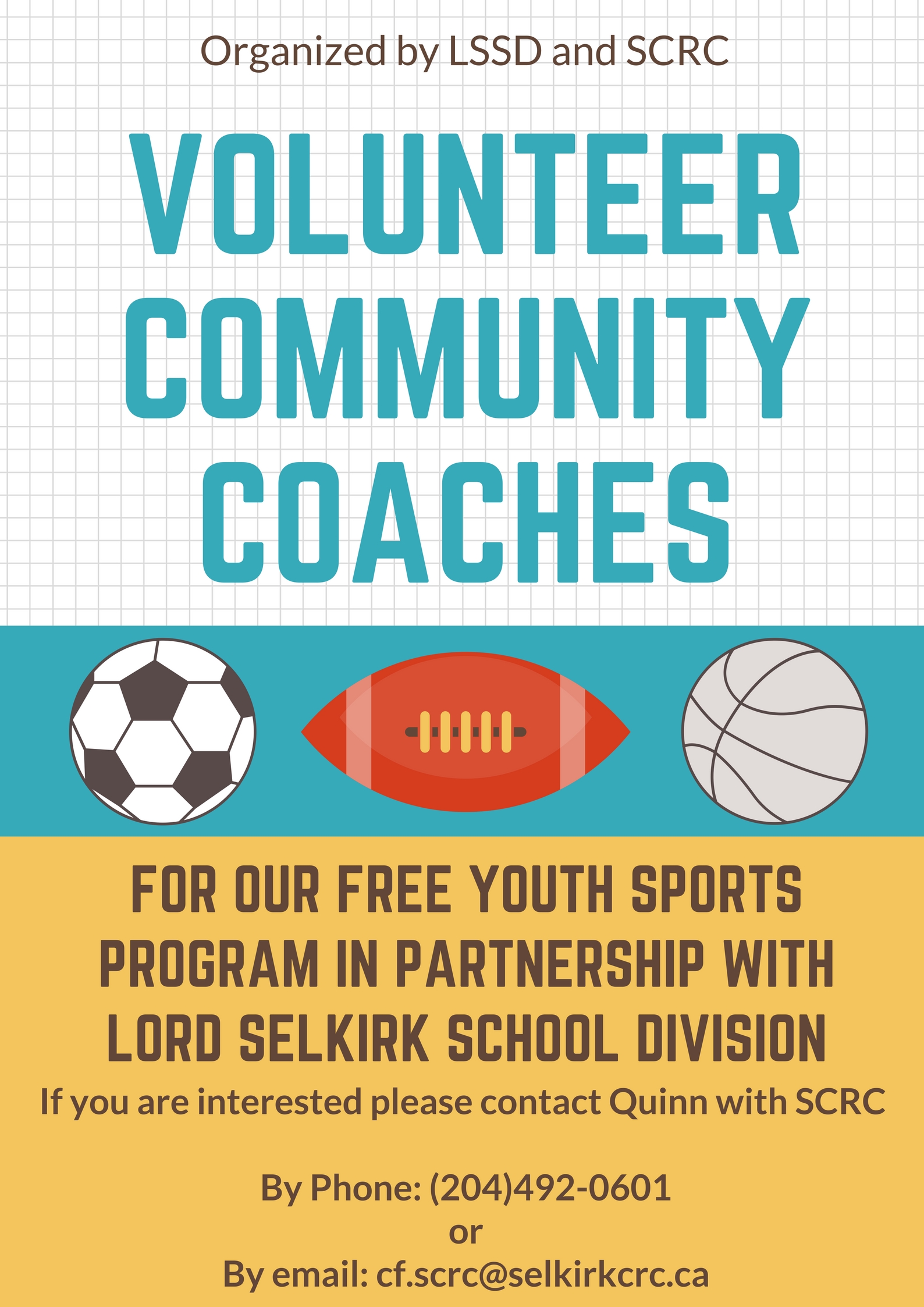 The Selkirk Community Renewal Corporation, the Lord Selkirk School Division (LSSD), and Ruth Hooker School are partnering together to offer a free Youth Sport and Performing Arts Program.


This program will be ran out of Ruth Hooker School and will only be open to Ruth Hooker School students at this time. In the near future we may reach out to other schools.
The Youth Sport and Performing Arts Program will be held on Monday and Wednesday evenings from 5:00 P.M. to 7:00 P.M.
We have opened this program up to all ages. Both days will have Sport Programs and Performing Arts Programs as follows:


K-3 Performing Arts - Mondays
4-6 Sports Program - Mondays
K-3 Sports Program - Wednesdays
4-6 Performing Arts - Wednesdays


This is to ensure that all age groups are included in both performing arts and sports.


**We are looking for Volunteer Coaches**
**We are looking for Volunteer Fiddle and Drum Teachers**
If you or someone you know is interested in making a difference in the lives of children please contact Quinn @ 204-492-0601 or by email @ cf.scrc@selkirkcrc.ca